HAPPY VALENTINE'S EVERYBODY !
so, do you have your valentine's date ?
haha i'm not :P
well, i don't really care about valentine but, it seems it's so beautiful for everyone.
loving each other and caring to others
especially your love (haha)
so, i surf the internet to know what is 'valentine' really mean..
these are the result
Valentine's Day is an annual holiday held on February 14 celebrating love and affection between intimate companions.\The holiday is named after one or more early Christian martyrs named Valentine and was established by Pope Gelasius I in 496 AD. It is traditionally a day on which lovers express their love for each other by presenting flowers, offering confectionery, and sending greeting cards
Modern Valentine's Day symbols include the heart-shaped outline, doves, and the figure of the winged Cupid
wow, sometimes i get so confused i mean it's just a tradition that becomes so popular around the world.
who's don't know valentine ??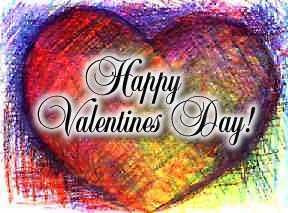 share your love to others
and one thing,
for you who celebrate it :)